Helen Gillet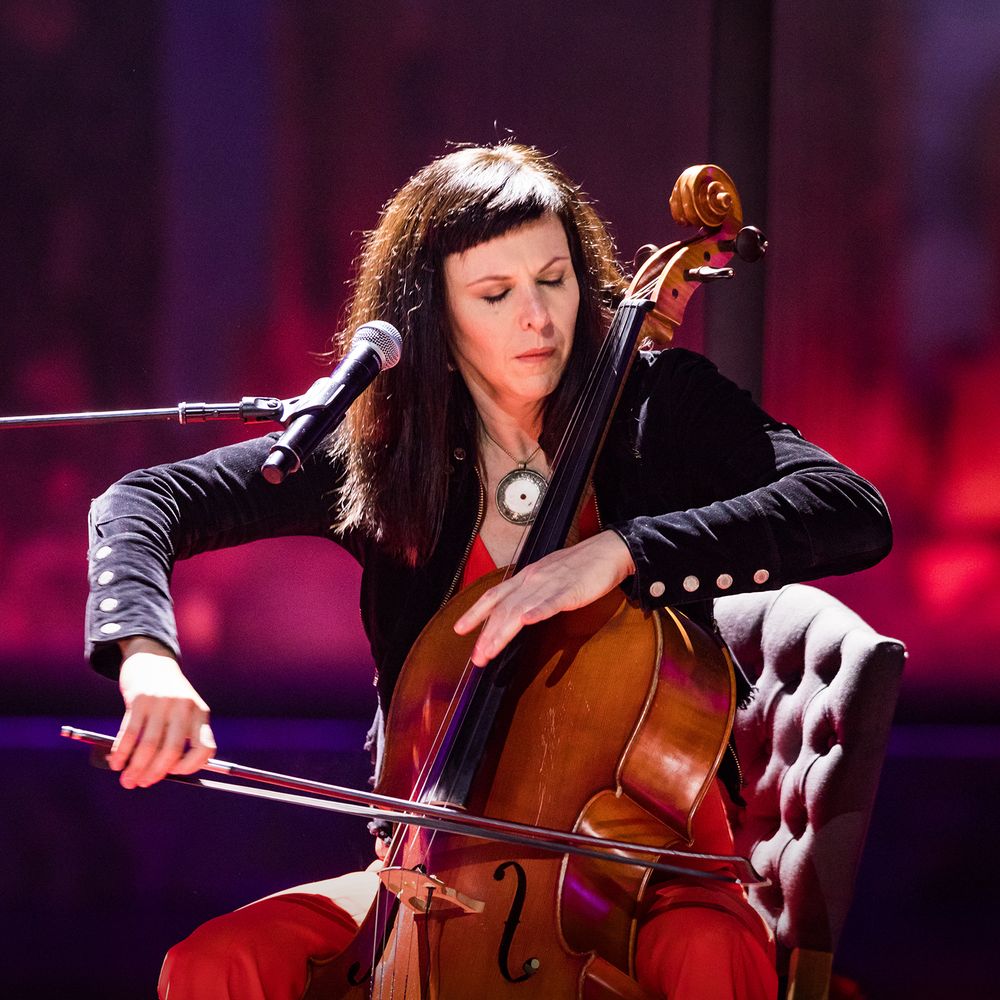 About the Artist
Jazz-based cellist, singer, composer and improviser Helen Gillet grew up in Belgium, Singapore, Chicago and Wisconsin.  Gillet has a Bachelor's Degree in both Music & Anthropology and a Master's Degree in Music (Beloit College '00, Loyola University New Orleans '04).  Her training as an improviser began with North Indian Hindustani cellist Nancy Lesh in 1998, launching her into the worlds of free improvisation, jazz, funk, rock and song writing.  She has a deep love for French Chansons and the work of Belgian poet Julos Beaucarne.  Gillet has performed at a wide array of venues all over the world including New Orleans Jazz and Heritage Festival, Festival International (Lafayette, LA), Voodoo Festival, Copenhagen Jazz Festival and Hindsgavl Festival in Denmark, Nikodemuskirche Festival in Berlin, Mirano Oltre Festival in Italy, the Kennedy Center Center in Washington D.C. and MONA Mofo festival in Hobart, Tasmania.
Helen Gillet has also recorded several film soundtracks and for musicians such as Wardell Querzergue, Arcade Fire, Kid Koala, Fermin, Cassandra Wilson, Dr. John, Marianne Faithful, Harold Brown, Danny Brilliant, Bill Summers… Her original score work to Katrina & Beyond and Living with Water plays above Fats Domino's wrecked piano as part of a permanent exhibit at the Louisiana State Museum. Helen Gillet is currently featured in the Jazz exhibit at the Old US Mint in New Orleans.
Gillet has an extensive catalogue of self-produced albums ranging from French Chansons Newton Circus(2009) and Dusk in Wallonia (2015) to progressive Jazz Trio Running of the Bells (2011) w/ drummer Doug Garrison (Alex Chilton, Iguanas) and Tim Green (Cool and the Gang, Peter Gabriel), Duo w/ bassist James Singleton Ferdinand (2013) and big band Tephra Sound: Horizon (2017) featuring drummer Nikki Glaspie (Beyoncé, Parlament Funkadelic).  Her debut solo album, self-entitled Helen Gillet came out in 2012, followed by Bangkok Silver (2015), The Wind Shakes the Trees – LP (2016), and Helkiase, inspired by Notre Dame à la Rose Hospital in Lessines, Belgium is a live album recorded at the House of 1 kHZ in New Orleans in March 2018.
Helkiase premieres of her latest songs: "Slow Drag Pavageau", a tribute to New Orleans' bassist Alcide Pavageau and "Vautour," a song written for Israeili artist Naama Tsabar in November 2017.  In addition to singing and playing cello w/ live loops, Gillet uses moog synthesizer, E.V.I., sampling of a 7" of General de Gaule, and TR-9 Roland drum machine on a few tracks.