Davina & The Vagabonds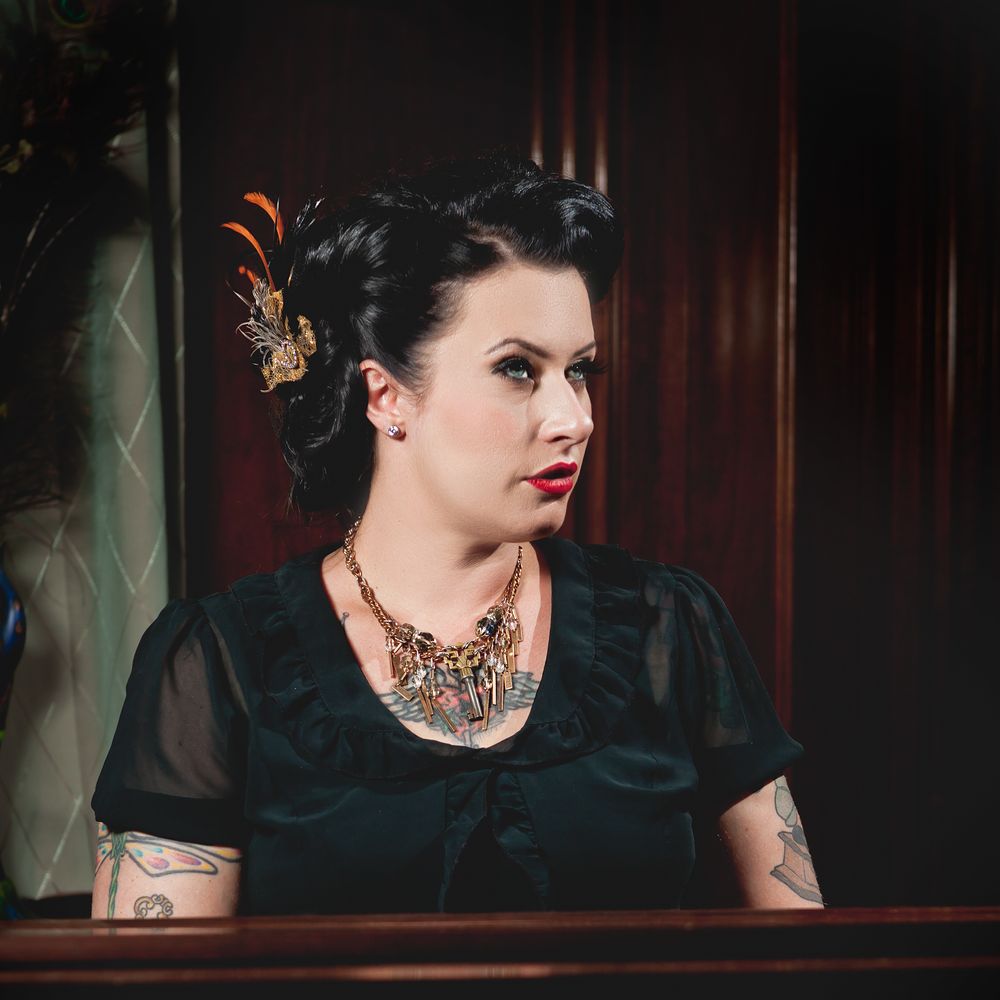 About the Band
Since exploding onto the scene in 2005, Davina and the Vagabonds have grown from a down-and-dirty blues band into one of the most exciting acoustic ensembles on the international stage. This high-energy quintet has established itself with a stellar live show, a professional look, and good old-fashioned hard work.  In recent years they have performed in 45 states, 2 Canadian provinces and 12 European countries.
With influences ranging from Fats Domino and the Preservation Hall Jazz Band to Aretha Franklin and Tom Waits, the band draws from the last 100 years of American music, and is converting audiences one show at a time. So much more than just a blues act, DATV's shows are filled with New Orleans charm, Memphis soul swagger, dark theatrical moments that evoke Kurt Weill, and tender gospel passages. Davina's voice and stage presence defy category in a different way. Davina has been compared to Etta James, Amy Winehouse, Janis Joplin, Billie Holiday and Betty Boop, but comparisons don't suffice. Sowers is a true original.
For several years the band has been on the road more than they are home in the Twin Cities, but when they are home, they can be found at the Dakota! One of the keys to Davina's success is the band's irresistible live show; when the idea for a live record was presented, the Dakota became the obvious choice to do it at. Davina and the Vagabonds' latest record, Nicollet and 10th, was recorded over two nights in early 2015 here at the Dakota. Like its predecessors, 2014's Sunshine and 2011's Black Cloud, Nicollet and 10th is the latest chapter in Davina and the Vagabonds' New Spin on an Old Sound mission!