Big Easy Band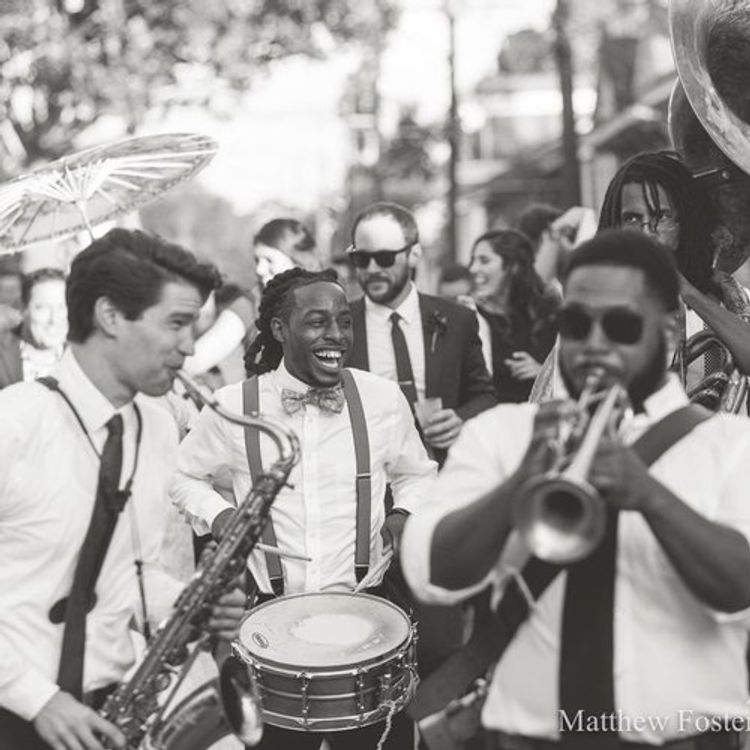 About the Artist
Whether a small background Jazz ensemble, a traditional New Orleans Brass Band, or a high energy party dance band with a full horn section, the Big Easy Band will tailor fit your needs. Have any special requests not on our song list? We will be more than happy to play your favorite songs. We also offer MC services and up to 3 iPod requests at no additional charge.
Comprised of the most accomplished and in demand musicians in the New Orleans region, our goal is to make your party as easy and memorable as possible. We will work with you and your other vendors to ensure your timings for dinner and formalities are perfected to optimize time on the dance floor.
No one event is exactly like the other and so we will work with your needs and budget. We also offer several services in house such as a professional sound system and lighting that will help lower your costs.